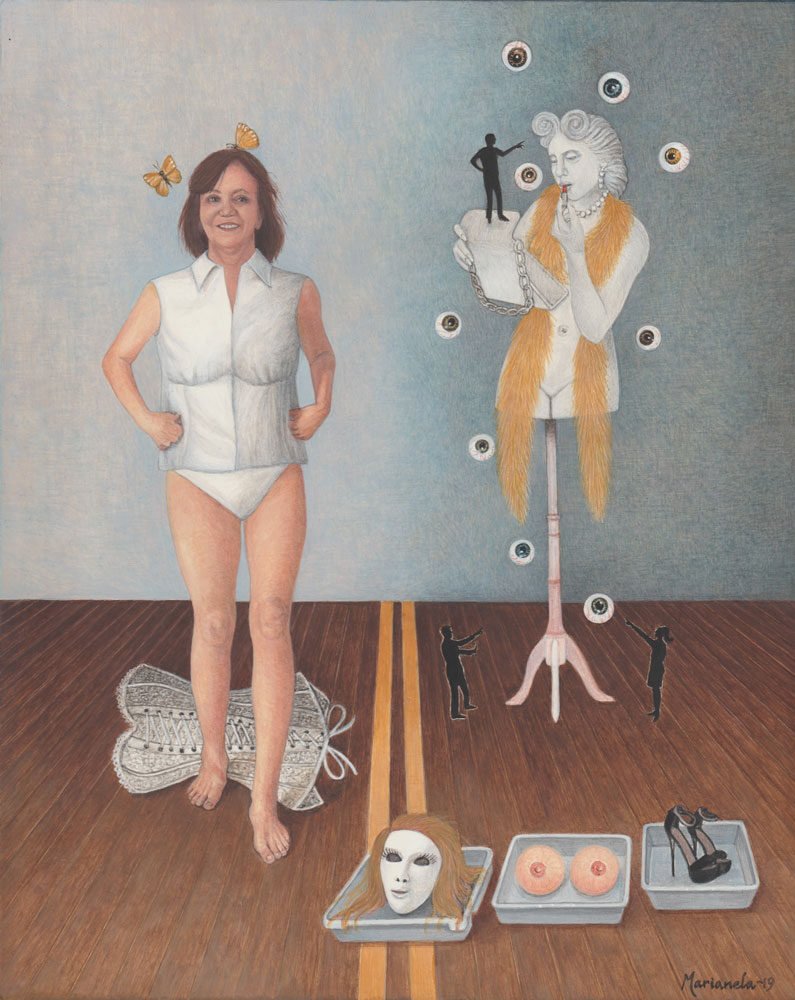 Despidiendo a los Pigmaliones. - Saying goodbye to the Pigmalions. 2019. Egg tempera on board. 10 x 8 in.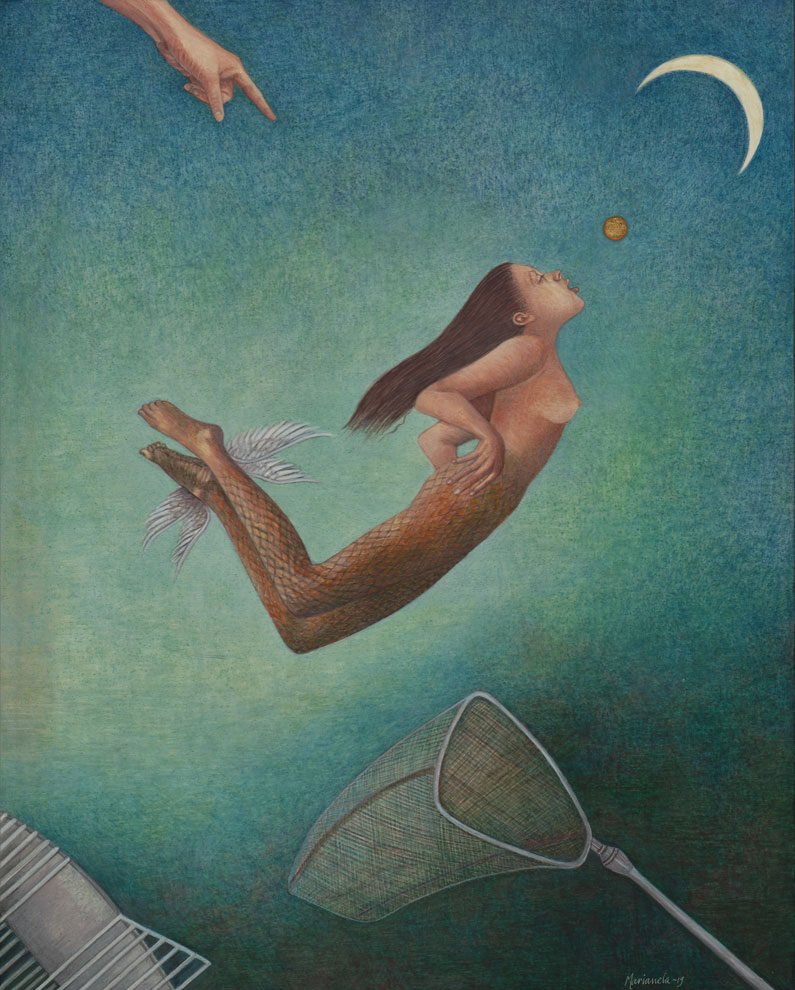 Lilith, la otra carta de Dios.- Lilith, God's other letter. 2019. Egg tempera on board. 10 x 8 in.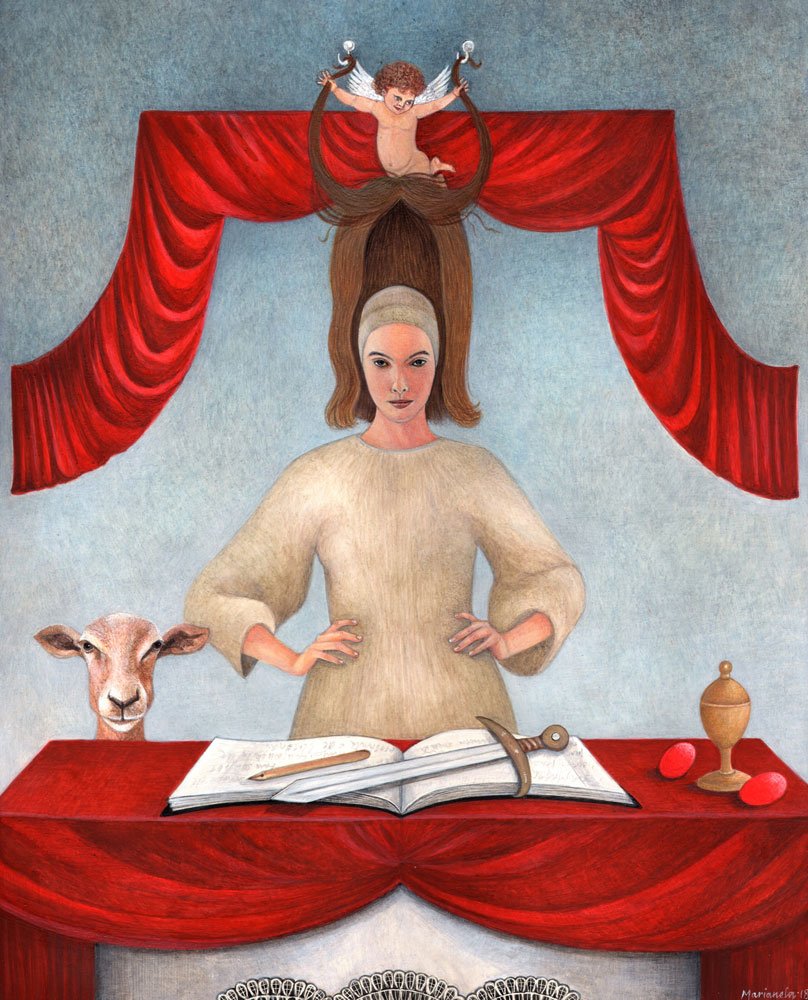 María Magdalena. 2019. Egg tempera on Board . 10 x 8 in.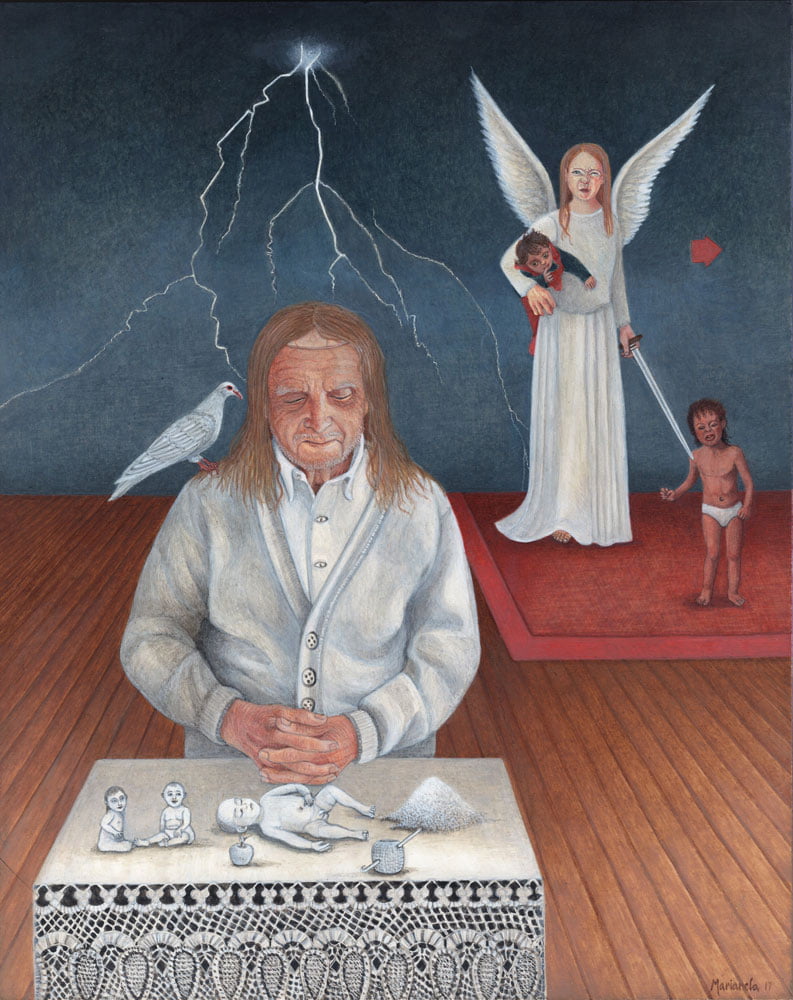 El creador Blanco.- The White Creator. 2017. Egg tempera on board. 10 x 8 in.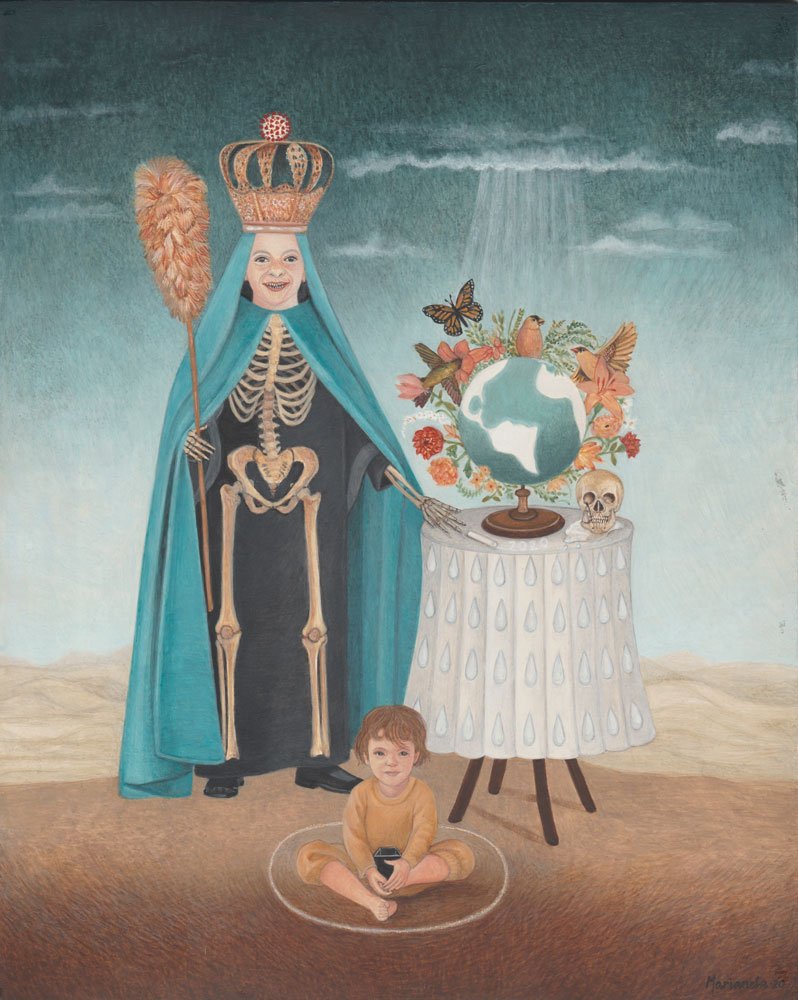 Global coup détat. 2020. Egg tempera on board. 10 x 8 in.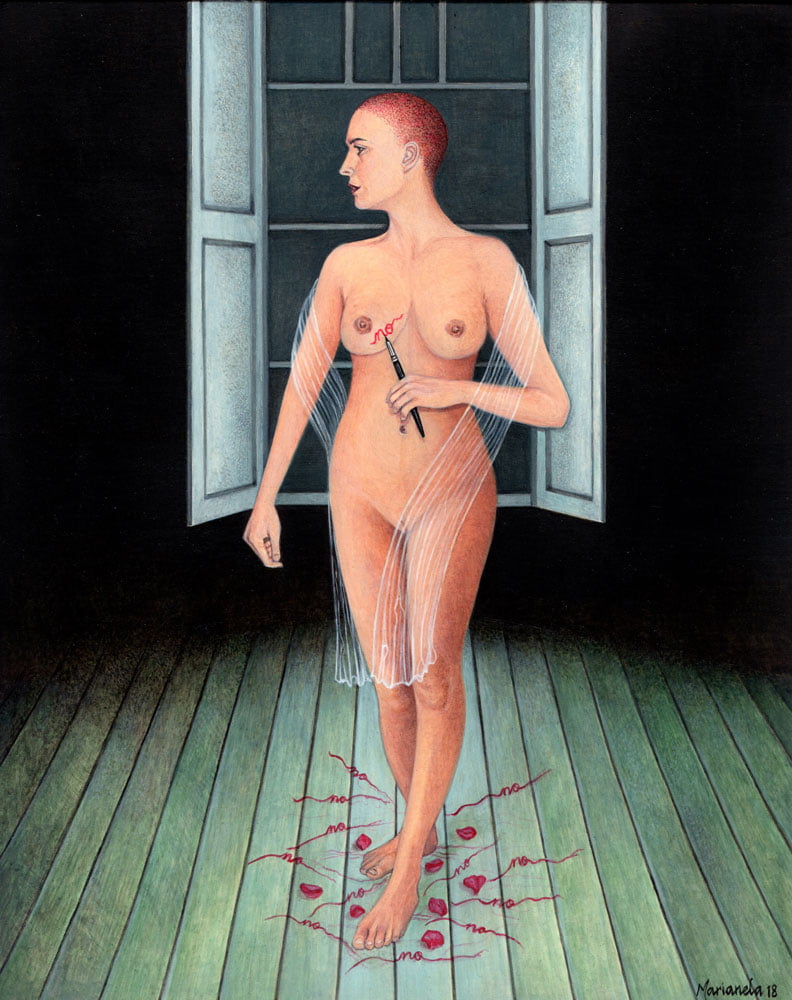 Lucretia. 2018. Egg tempera on board. 10 x 8 in.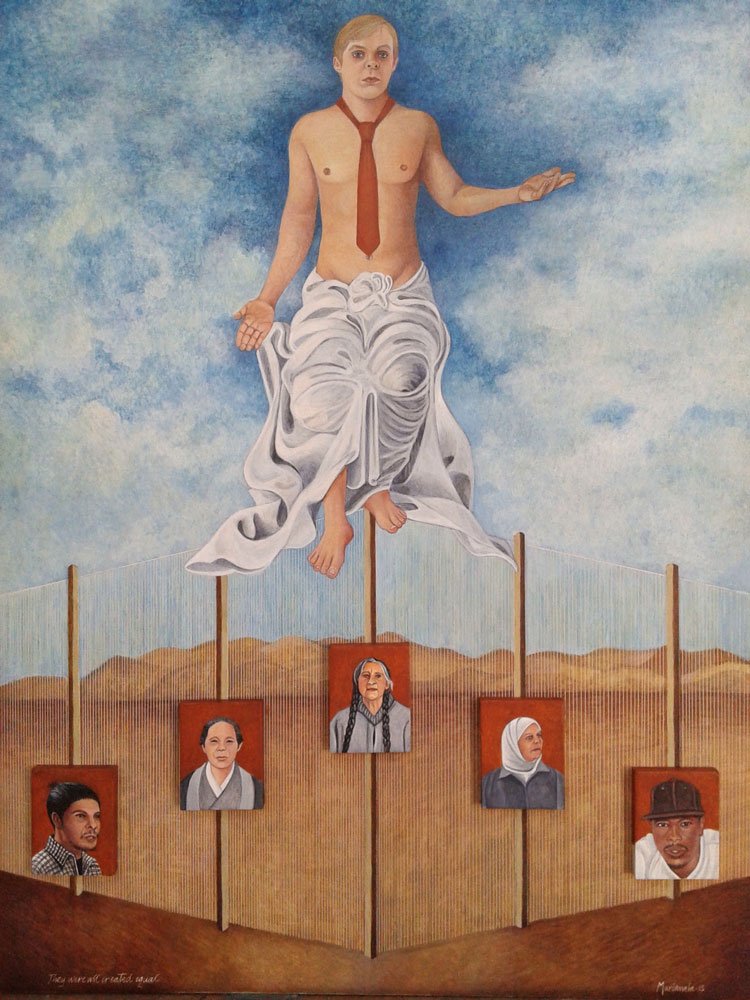 They were all created equal. 2015. Egg tempera on board. 16 x 14 in.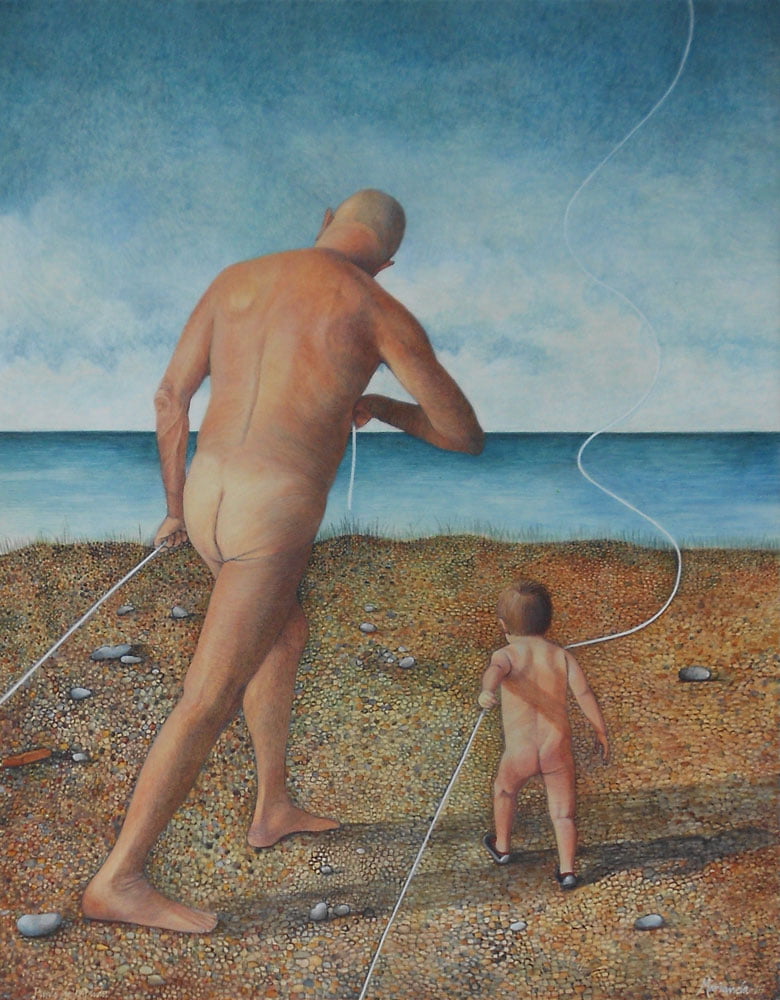 Punto de partida.- Point of Departure. 2014. Egg tempera on board. 14 x 11 in.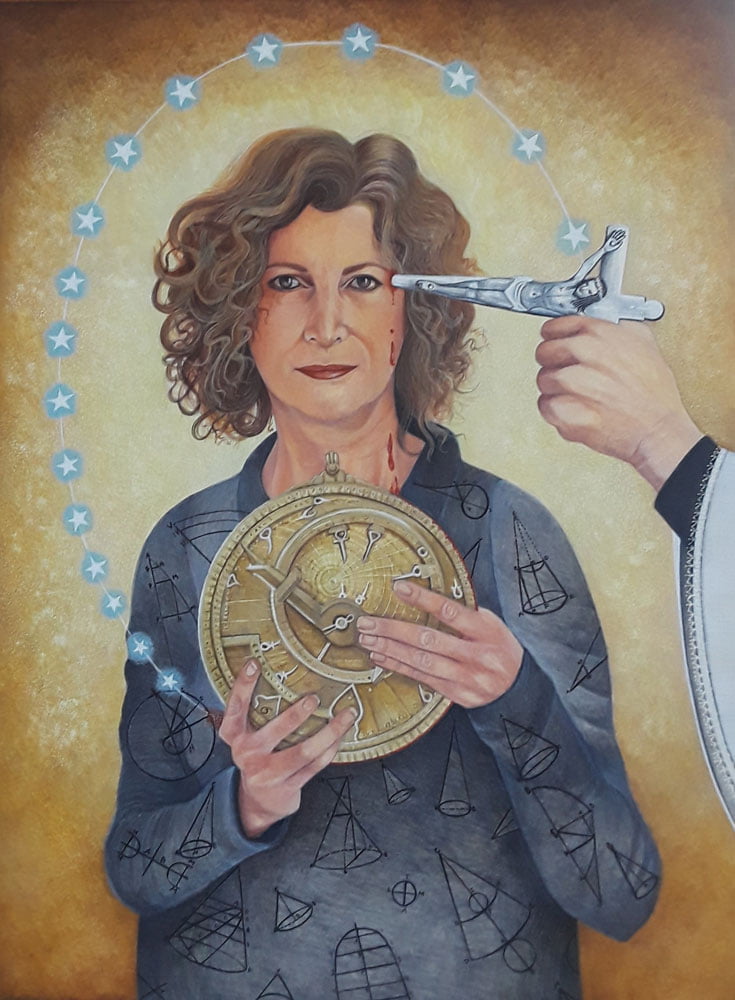 El cielo de Hypatia - Hypathia's heaven. 2018. Egg tempera on board. 12 x 9 in.
The Land of Miniatures
The shadowy world we inhabit without realizing it.
About Me
Tiny Worlds
All of us travel through a tiny world, with an existence that we perceive enormous, but in reality,  it is so tiny that it is not even observed by others. And in that minimum dimensional space, events happen, which due to their relative small impact, are not noticed; with my painted images I try to make them seen and felt.
Cynical Images
Recognizing life as a miniature, I find pitiful, cynical, humorous and beautiful images that speak about the details of the lives of others, about my one life; trying to understand what happens in the enormous universe of trifles.
Meticulous Lines
With extremely detailed and meticulous lines, I present my perception of life, in miniature. Technically neat, my small formats are painted  in egg tempera, on wood panel. In each miniature, I write a legend, which, far beyond explaining what is portrayed, sharpens the ironic sense of each piece. And if you really want to understand the detail, pay attention.
We All Suffer
Sometimes it's funny how we think that our own lives are unique, that no one suffers like us. And when we realize that there are also others, when we review the circumstances that the other is going through, we realize that yes, perhaps we believe we are individuals, but we are also so empathic, so equal, so serial, that our singular identities collapse. We all suffer from the same calamities; we are all devoured by the same caterpillar.

Classically trained, working artist since 1992.
View Resume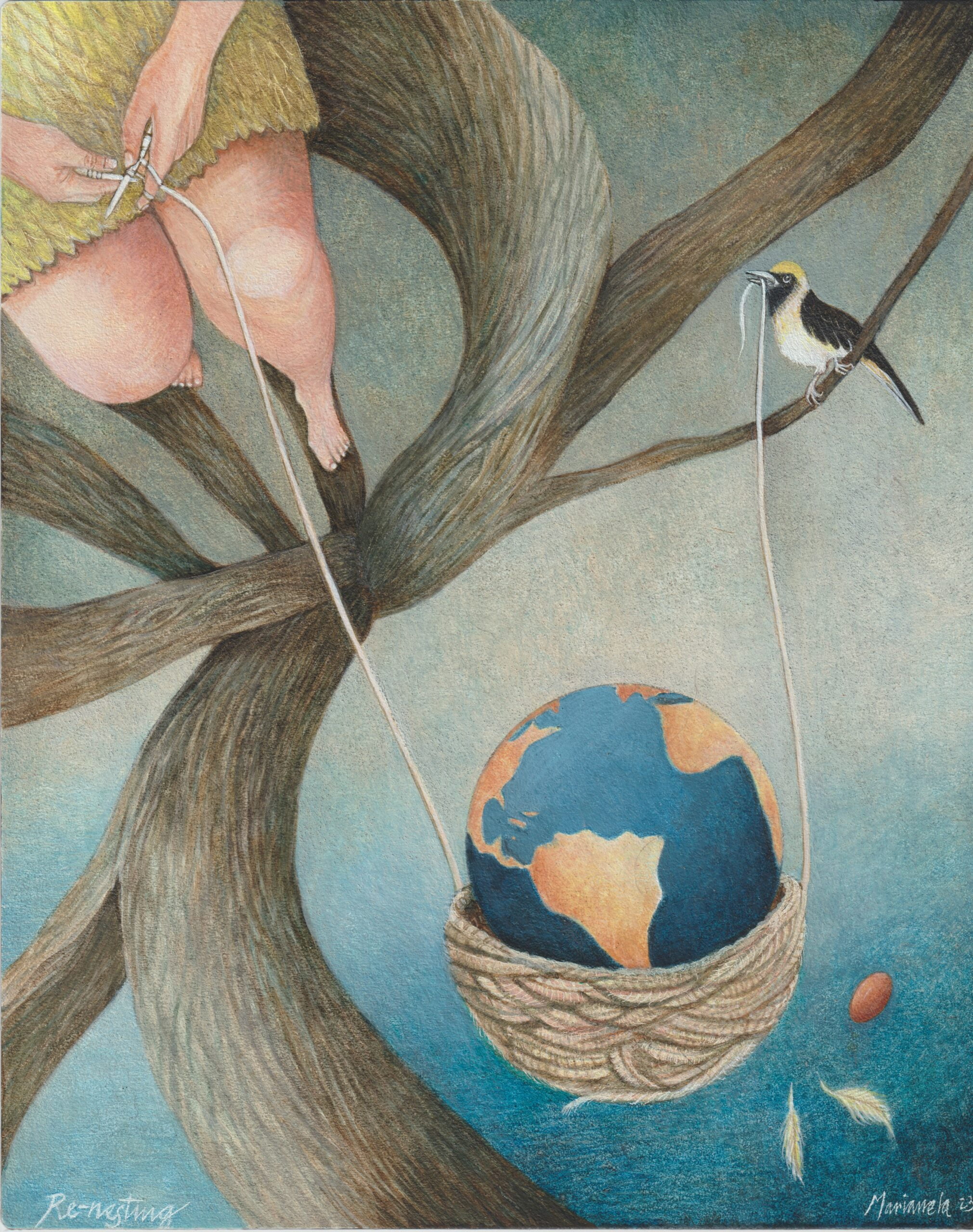 July 2023
Re- Nesting.
Dreaming of constructing a new horizon for our mourning Mother Earth